The ever-evolving business landscape demands a lot from the newbies entering this spectrum. In 2023, every start-up has become more than essential to establish a distinctive and unforgettable brand identity. The fierce competition in all marketplaces is the primary reason behind the need to develop a brand identity that helps you stand out from the crowd.
Many people misinterpret the purpose of creating an identity for their brands, as they think it's just about attracting the targeted audience. However, the reality is quite different from this, as the brand identity also plays a vital role in making your business memorable for the customers and earning their loyalty.
Therefore, you should work on forming a brand identity for your business to help it set itself apart from the competition. If you are wondering what steps must be followed to develop an unforgettable brand identity in 2023, then you are at the right place. This blog will share some tips to execute this task efficiently. So, let's get started without any further delay!
Unforgettable Brand Identity: Understand Your Audience
You must develop a strong brand identity with the know-how of your audience. That's the reason you are required to conduct thorough market research and analyze the preferences of your business's potential customers. In this process, you should evaluate and gain insights into your customers' demographics and pain points. As a result, when you have a keen understanding of your audience, you'll be able to build your brand's identity on a personal level.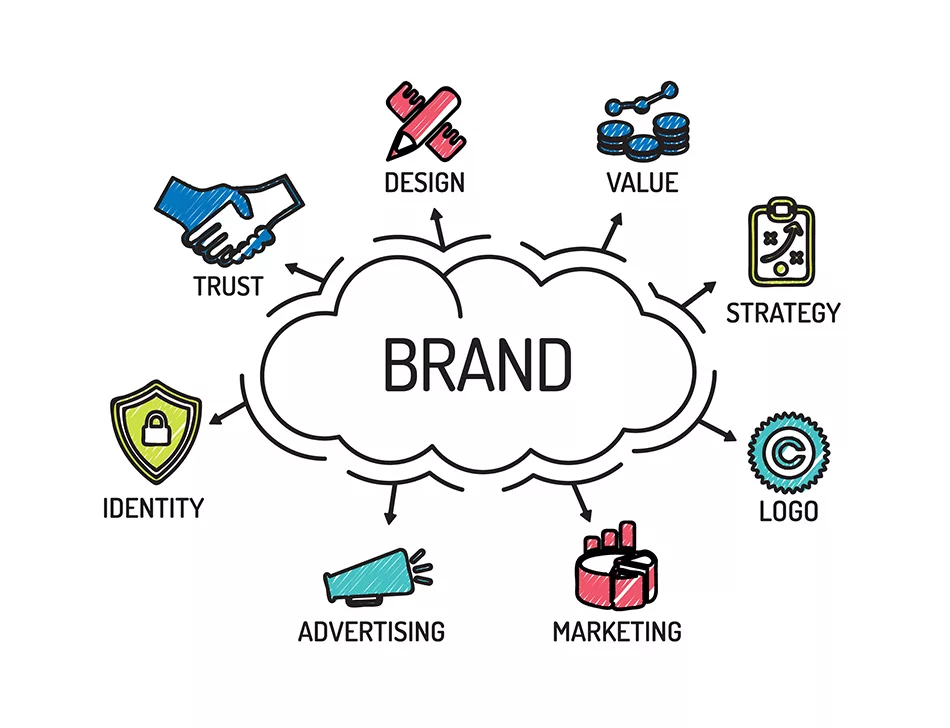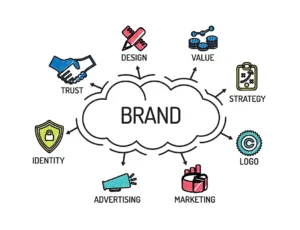 Unforgettable Brand Identity: Curate an Eye-Catching Visual Identity
Creating a distinctive brand identity demands an actual visual identity as well. If you want your business to emerge as an unforgettable brand in a competitive marketplace, you must make it easily recognisable with an eye-catching visual emblem. For this purpose, you should work on designing a perfect logo to represent your brand. Without a logo design, your brand won't be able to make an impact in the eyes of the audience. No matter what quality of products you offer, if your business doesn't have a logo, then the customers will never be able to remember it for a long time.
If you are concerned about the costs of hiring a professional designer to create a logo, then you don't need to worry. You can create your own logo design using a free logo maker. The logo creator comes with pre-made templates for businesses operating in different niches. You can select a template that resonates best with your brand, make the required changes, and download it to your device in a few minutes.
Unforgettable Brand Identity: Define the Values of Your Business
Every business stands on some unique values and principles. Hence, businesses need to showcase these aspects in their brand identity to mark a stance in customers' eyes. Understandably, a business interacts with customers in several ways. During these interactions, your company's core values should be demonstrated in front of the customers through your brand identity. By defining the values of your business, you will be able to make your logo, website design, and content convey a sense of authenticity and reliability to the targeted audience
Leverage Social Media
In 2023, you must take advantage of the power of social media. Major social media platforms like Twitter, Facebook, Instagram, Snapchat, and TikTok are playing a vital role for businesses in developing their brand identity. Connecting with potential customers on social networking sites is essential, as it allows them to know your brand story and get directly in touch with your business. Hence, you should leverage social media by showing the presence of your business on a platform where your targeted audience is active.
Read More:
What is Brand Tracking? A Comprehensive Guide to Understanding and Implementing Effective Brand Tracking Strategies