Do you need any VMware engineers in your company or business? Sometimes getting some quality staff for your firm might be quite a big struggle. This is mainly because you will require special applicants who majored in virtualization technology, and at times it becomes quite unbearable to acquire this kind of person from any recruitment agency. Different strategies lead to various outcomes based on the pool of applicants you are targeting. In this blog post, we will be examining popular ways organizations source for VMware engineers and reviewing the effectiveness of each of the recruitment strategies in getting the cream of the crop. We will also give optimization tips for each one so you can point even better to the precise candidate that you're seeking!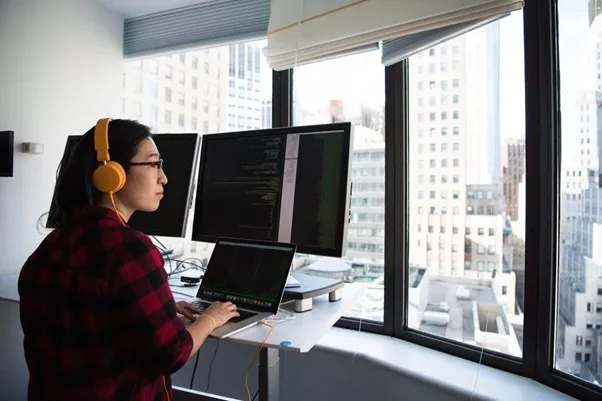 VMware Engineer's Ideal Skill Set
For one to be able to efficiently render services in the responsibilities for a VMware engineer, he/she needs quite some skills. First comes the key responsibility of any VMware engineer which is an understanding of the basic concept of virtualization like hypervisors, storage, and networking. Expected essential experience for the position will be working knowledge of VMware jobs including vSphere, and NSX, and a good knowledge of operating systems that include Linux as well as Windows. Proven troubleshooting competencies will also be a requirement from prospective candidates as well as proven analytical skills on top of a capacity to work under intense pressure. Adding up to these, the scripting languages which mostly used hands-on could have been with PowerShell or Perl scripting experience which would be highly helpful for the VMware engineers to perform their day-to-day functions.
Finding Qualified Engineers Using Different Recruitment Strategies and Channels
When finding qualified engineers, one has a variety of strategies and channels of recruitment. One way of doing so is through job boards and career pages on the company's website to attract personalities who are actively looking for opportunities. The other way of doing the same would be through professional networks like LinkedIn to approach a bulk quantities pool of candidates. On the other hand, one may team up with technical schools or universities to select on board the best talent. Employee referrals and recruitment agencies are also some of the effective channels that recognize excellent engineers in their systems. The best strategy and channel of recruiting would be dependent on the organization in consideration. Considering the pros and cons of each channel, it is important to customize the approach ensuring winning to attract the most ideal profiles for the role.
Recruitment Strategies for Best – Job Boards, Social Media & Internal Referral
Job boards, social media platforms, and internal referrals have their positives and negatives in this chase. To truly benefit from your job board strategy take time to read through each job description offered and modify your application to suit accordingly. Online social platforms such as LinkedIn, on the other hand, provide a chance to connect to potential employers. You can also use current job listings or internal referrals to establish contacts with; also you can ask some of your friends who work in companies you want to check whether there is an open vacancy for you. Maintain professionalism and courtesy at all times during the entire job process. Effectively used with these three resources, might increase the probability of getting your dream job.
Pros and Cons for Each Recruitment Strategy & Channel
Recruitment is a part of important job processes in an organization. There are several available strategies and channels for recruiters to fill their open positions. Every recruitment method has pros and cons. For instance, referral hiring is a cost-efficient approach but could bring about homogeneity in the workplace. Through social media recruiting, a vast audience gets reached quickly and efficiently although it can lead to unqualified applicants. On the other hand, job boards offer enormous candidates to recruiters but can be quite an expensive exercise than other ways of locating potential job seekers. As a recruiter, it is important to weigh the pros and cons of every recruitment strategy and channel, to find the best fit for your organization.
Tips on How to Ensure Effective Communication
Screening, communication, and onboarding are all essentials in any organization for it to flourish. With regards to communication, clear expectations should be held from the onset where an open mode of communication detailing all procedures pertinent to this exercise is maintained. Moreover, it is a fact that thorough screening of candidates can allow an organization to decrease turnover and get the best in terms of the best fit for the job. A good onboarding program should be complemented with a detailed comprehensive orientation and training program equipping the new employees with every necessary knowledge and skill required to give their best in this new role. Incorporation of these tips will ensure that an organization's communication, screening, and onboarding process is efficient and effective.
How to Measure the Effectiveness of Your Recruitment Efforts & Channels Used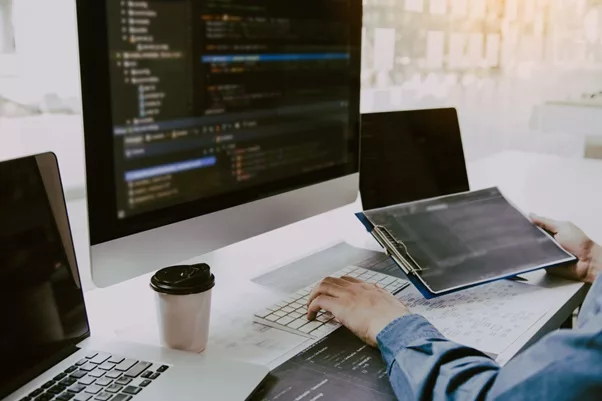 As a recruiter, this success manifests itself in how well you find and attract the best candidate for the job. But, how do you measure the effectiveness of your recruitment efforts and channels? This may involve keeping track of the number of quality applications you receive from each channel. By doing so, you can be able to tell which channels normally have the best results and make a wise decision on where your resources are better put to use.
Another way of coming up with this is determining the time and cost it takes to fill a position as well as retaining the rate of new hires you make. This information will help you be able to refine your recruitment process to work towards improvement in your general performance. Keep on being watchful and keep assessing your strategies and you are sure to have a return on your efforts made on the recruitment front giving the best to your organization.
Summing Up
This varies from outlining the ideal skill set of a VMware engineer to exploring the advantages and disadvantages in all recruitment strategies as well as channels. Effective recruitment strategy and the right channels like job boards, social media platforms, and internal referrals, may be daunting but eventually, you are going to find success. Additionally, the application of up-to-date software platforms has to be maximized in communication as well as in the screening processes.
Also Read:
Hiring the Right JavaScript Developer: A Comprehensive Guide