Introduction:
Artificial Intelligence (AI) in various domains is not a new concept. With innovations and awareness about AI trends, the idea of AI in gaming becomes more fitting. AI has found its way into the gaming world, while gaming has come a long way since the days of Pong and Space Invaders. Today, video games are complex, immersive, and challenging, and they have become a significant part of our entertainment culture, raising an intriguing question: Can AI be beaten in gaming?
The Evolution of AI in Gaming:
The integration of AI in gaming has been a gradual process, spanning several decades. AI has been in the gaming industry since the days of "glitchy" computer games. The strength of AI in a game depends upon the AI designer's efforts in coding. In the early years, AI opponents were often simplistic and followed predictable patterns. Games like Pac-Man and Space Invaders featured AI villains that relied on basic algorithms to navigate the game world. These AI opponents could be mastered through pattern recognition and strategy, ultimately making them beatable by skilled players.
However, as technology evolved, so did AI in gaming. According to ExpressVPN, in the 1990s, we observed the emergence of more sophisticated AI in games like chess and checkers, with Deep Blue famously defeating world chess champion Garry Kasparov in 1997. This marked a significant milestone in AI gaming capabilities and showcased the potential of AI to surpass human skill in specific domains.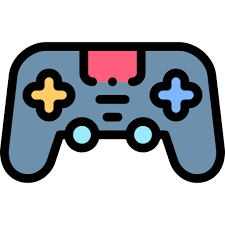 What makes AI a strong competitor to humans?
AI has taken a step forward with games like Go, Dota 2, and poker. DeepMind's AlphaGo, for instance, was successful in mastering the ancient and highly complex board game Go, defeating human champions. AI has also excelled in real-time strategy games like StarCraft II, with bots that can outperform even the most skilled human players in speed and precision. Here are some of the ways that make AI a strong competitor:
Consistency:
AI players can consistently perform at a high level without fatigue, making them formidable opponents in games requiring endurance and precision.
Learning and Adaptation:
Modern AI can learn from its mistakes and adapt its strategies over time. This adaptability can make AI opponents increasingly challenging as they analyze and respond to a player's actions.
Calculation and Optimization:
AI excels at complex calculations and optimization problems, enabling it to find optimal strategies in games with vast decision spaces.
However, AI in gaming also has its limitations:
Lack of Creativity:
AI lacks the creativity and intuition that human players bring to the table. It may excel at executing predefined strategies but can struggle in unpredictable situations.
Limited Context Understanding:
While AI can process vast amounts of data, it may have difficulty understanding the broader context of a game, including social dynamics and psychological factors.
Human Touch:
Many games are designed to be enjoyed with human opponents, as the social and emotional aspects of gaming can be just as important as the gameplay itself. AI cannot often replicate the social experience of playing with friends or rivals.
Conclusion:
So, can AI be beaten in gaming? The answer is both yes and no. AI has undoubtedly achieved remarkable feats in gaming and can outperform humans in specific domains. However, human players' unique strengths and qualities, including creativity, adaptability, and emotional engagement, ensure that humans will always have a place in gaming.
The future of gaming is not a zero-sum game between AI and humans but a synergy where they complement each other. As technology advances, we can expect exciting innovations in gaming that leverage the strengths of AI and human players, creating more prosperous and more immersive gaming experiences for everyone. Whether you're a fan of single-player adventures, competitive esports, or cooperative gameplay, the evolving landscape of AI in gaming promises a thrilling journey ahead.
Also Read: